Local & Long Distance

Moving Specialists

Local & Long Distance

Moving Specialists

Local & Long Distance

Moving Specialists
We'll work with you to come up with a customized moving plan–whether you're moving across town, across the country, or halfway around the world.
If you're tasked with overseeing your company's move, you'll need to hire the right team to ensure that it goes off without a hitch. And that's where we come in.
Your household goods are securely put into crates and stored at our warehouse until you decide to have us take them to your final destination.
Welcome to Alexander Moving!
Did you know that all moving companies are not the same? It's true! Whether an office, your home, or just a few pieces, we know what it takes to provide smooth and professional moving experiences for our clients.
Family Owned and Operated -That's right. We believe in handling your concerns. Our family works both the office and the field, making sure our clients have the best moving experience possible.
The quality of your CREW makes all the difference in the world! They know how to care for your valuable possessions, and because they are experienced at working TOGETHER, they are better coordinated as a TEAM, working FASTER and saving you money.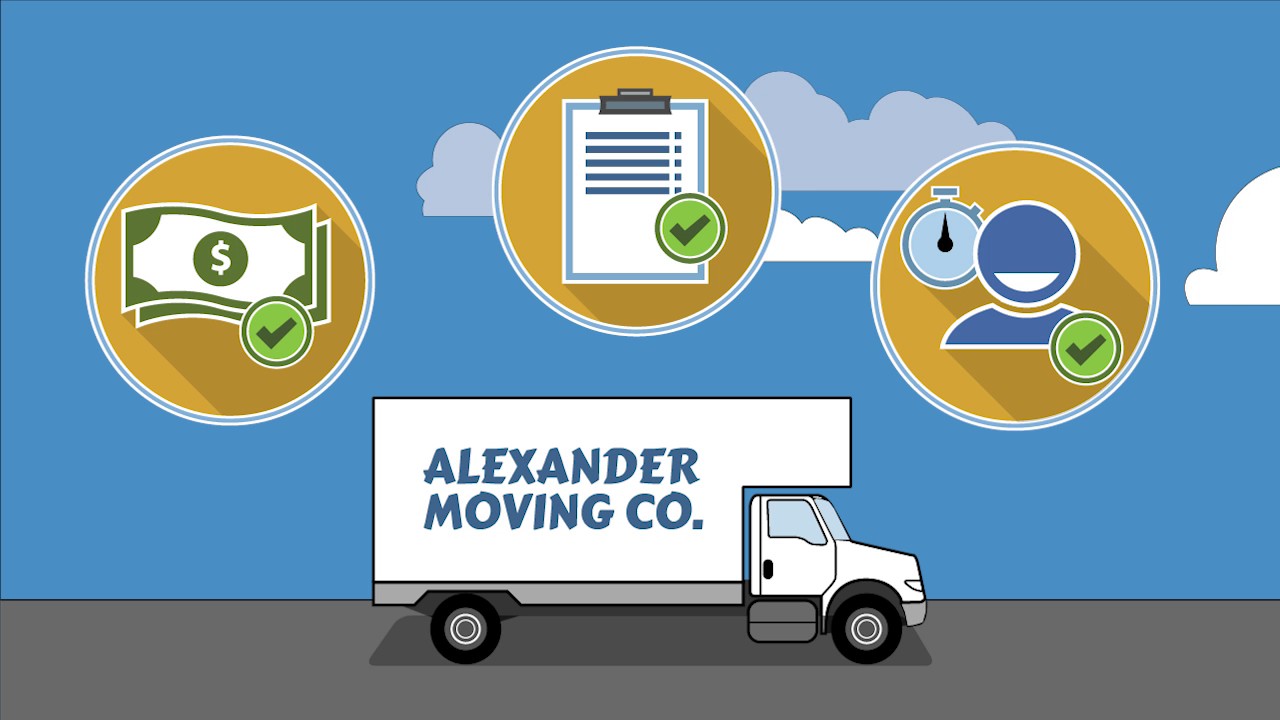 Free Consultations - Call our offices to speak to one of our friendly associates. They're sure to answer any questions you may have about packing and moving your goods. Be sure to ask about exclusive out-of-state shipments for your long-distance moving needs too. Call or drop-in today to discuss your moving needs.
Alexander Moving Co. provides quality service at affordable prices. In choosing our services, you're ensured the highest level of service through our people, equipment and experience, to move your valued possessions.